Leipzig, 21. March 2017
---
Hot Docs presents 4 films supported by MDM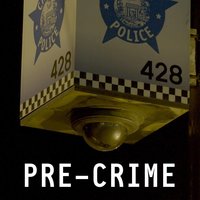 Today the Hot Docs Canadian International Documentary Film Festival has announced its line-up for the 2017 edition including the world premiere of "PRE-CRIME", the new film by Matthias Heeder and Monika Hielscher which was supported by MDM.
About the film: Science fiction turns into disturbing fact as forecasting software, algorithms and databases quickly become the new fortune-tellers for future crimes, driving us to ask: how much are we willing to abandon for the sake of security?
In the World Showcase section the festival also presents Johannes Krell's and Florian Fischer's "Cold Valley" that received a Golden LOLA German Film Academy award for best short film in 2016. Also, Israeli-German coproduction "Muhi – Generally Temporary" by Rina Castelnuovo-Hollander and Tamir Elterman as well as Rahul Jain's documentary "Machines" will be shown in this section.