Leipzig, 27. July 2017
---
"Oblivion Verses" celebrates world premiere in Venice
The MDM-funded film "Oblivion Verses" will celebrate its world premiere in the Orrizonti competition at the 74th Venice International Film Festival (30.08.–09.09.2017). In addition, the film "The Prince and the Dybbuk", which was produced with backing from the Polish-German Film Fund, has been programmed in the Venice Classics. The sidebar Venice Days will be presenting "Western" as one of the nominations for the LUX Prize of the European Parliament.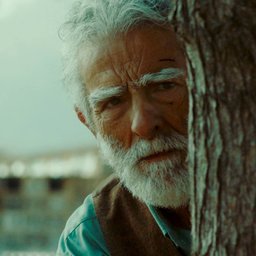 "Oblivion Verses" is the debut full-length feature of the Iran born director, author and producer Alireza Khatami.
About the film: The elderly caretaker of a remote morgue possesses an impeccable memory for everything but names. He passes his days showing corpses to those searching for their lost ones and tending to his beloved plants. When protest in a nearby city breaks out and the militia covertly raid the morgue to hide civilian casualties, he discovers the body of an unknown young woman. Evoking memories of personal loss, he embarks on a magical odyssey to give her a proper burial with the help of a mystic gravedigger who collects stories of the dead, an old woman searching for her long-lost daughter, and a hearse driver tormented by his past.
"Oblivion Verses" is a coproduction of House on Fire (F) with Endorphine Production (D), Lemming Film (NL) und Quijote Films (CL), in cooperation with Film Factory (F) and Leipzig based Celluloidtracks. Supporters of the project are MDM, Eurimages, CNC Aide aux Cinémas du Monde, Hubert Bals Fund, Fondation Gan, MEDIA, EZEF and CNC Feature Film Music Fund.
"The Prince and the Dybbuk" by Elwira Niewiera and Piotr Rosołowski is a documentary journey following the story of the filmmaker and human chameleon Michal Waszynski who, in flight from the spirit of intolerance, continually changed his identity, rejecting his Jewish origins and hiding homosexuality. The coproduction of Film Art Production (PL) and Kundschafter Filmproduktion (GER) was supported in development and production by the Polish-German Film Fund.
The MDM-funded German-Bulgarian-Austrian coproduction "Western" by Valeska Grisebach, which had its world premiere in May in Cannes, is one of three films nominated for the LUX Prize of the European Parliament and will be shown during the Venice Days.